If you've ever been to Muar, you'd know its famous for its Asam Fish. Fish cooked in a lovely sour spicy tamarind sauce that you can practically drink up to the last drop… if its done well. I'd seen this restaurant around for a while but recently I decided to visit the Muar Homecooked Cuisine restaurant at Tengkat Tong Shin Kuala Lumpur to see how it really fares. Is it really like Muar homecooked asam fish?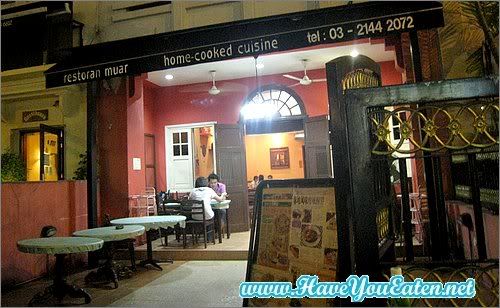 I was a little put off by the Malacca Baba Nyonya design of the interior of the restaurant. Its not Muar!
We opted for the set dinner for 2 for RM25.90. You get an Asam Fish Fillet, Stirfried Vegetable of choice and a Sambal Squid/Prawn mix. The menu says it feeds 2-3. I say it only just feeds 2 persons.
The biggest test was the Asam Fish. It was a disapointment. The piece of fish that arrived at our table was broken up and looked like it was bits and pieces of other parts. I was so disappointed. The sauce was not very spicy although it was sufficiently sour. Nope. Cannot hold a candle to anything you eat in Muar!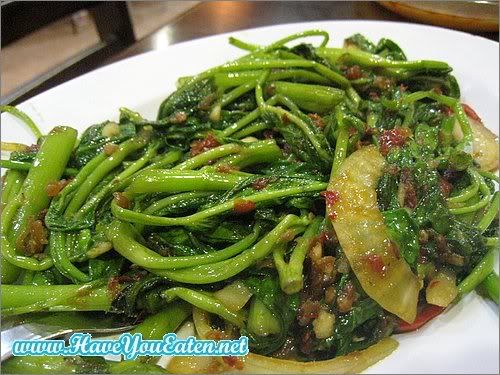 For vegetable, we opted for kangkung which was not bad although again, portions were small.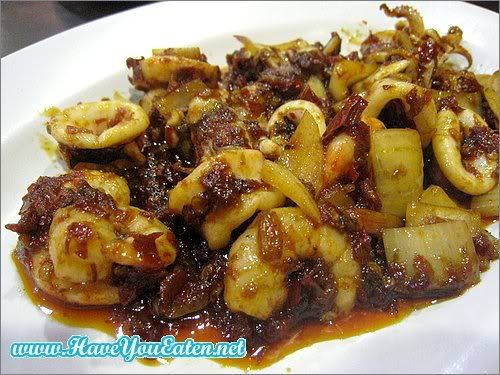 The sambal squid and prawn was also rather tasty although I prefer it spicier. The portion was small for 2 but the sizes of the prawn was quite decent.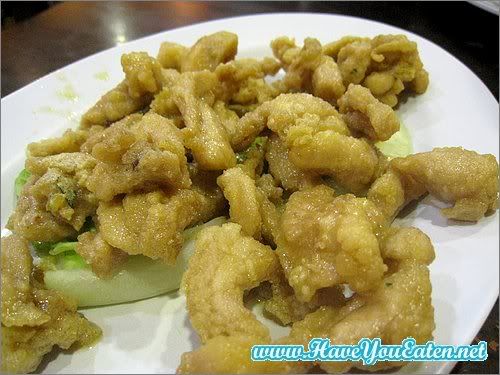 We also added a Deep fried Salted Egg Chicken (RM18) which I found very expensive. What it was was chicken strips fried with salted egg as you would prawns or crabs. It didn't taste quite right with chicken as chicken does not have the sweetness of seafood. Its not on the menu though.
What I was quite impressed with was the cendol dessert. If you order the set meal, you can order the cendol for just RM1. It was cold, generous with santan and gula melaka (proper gula melaka not brown sugar) and had quite a lot of cendol in it. It was a good way to end the meal.
Rice is charged separately. I think its RM1.20 but I cannot be sure. Do be warned that the rice portion is really tiny so if you are a hearty eater you may need 2 portions.
Here's a map showing you how to get to Muar Homecooked Cuisine. Parking is horrendous and the place is full of jaga kereta men.
I'm not sure if the place is halal but I won't stick my head out and say it is. No pork is served to my memory. The restaurant is closed on Mondays but is otherwise open for lunch and dinner.