I'd walked past The Loaf Bakery at Pavilion Kuala Lumpur many times before without ever stopping to buy anything. The reason is simple. The prices of bread and baked goods at the Loaf are prohibitively expensive!
Yet, I'd see people walk in and buy up buns and breads and I wondered if it might be worth spending all the money. So, I decided to try – no pain no gain right?
The Loaf is a bakery owned by our previous prime minister, Tun Dr. Mahathir and started out in Langkawi. The bakery in Pavilion Kuala Lumpur is a branch and there is even a bistro where you can get hot food and afternoon tea.
I asked the server for their signature item – if I was going to spend all my hard earned money on a loaf of bread, by golly! I'd make sure I get their signature loaf!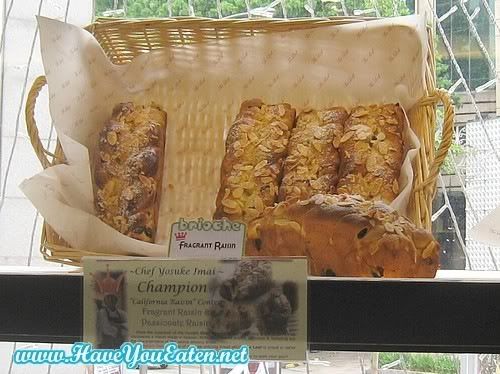 I was told it was the award winning Fragrant Raisin loaf which is a compact mixed fruit brioche loaf. At RM18 a loaf, it'd better be good!

At the Loaf, they show you the types of bread used for the different items on sale – croissants, brioche, hard rolls etc so you have an idea what to expect. Buns range from RM3.50 upwards while bread loafs range from RM12 and up.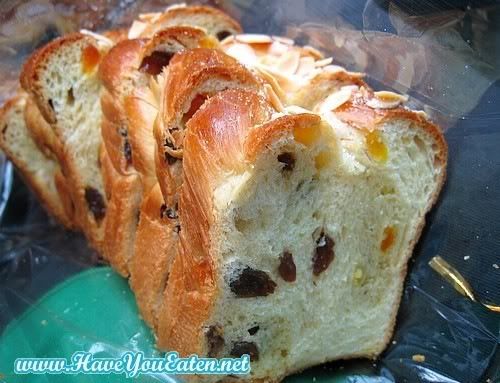 I got the server to slice up the Fragrant Raisin loaf and got 10 thick slices out of it. The bread was hot from the oven and I must admit, tasted very good. It being a brioche based loaf, the bread was buttery and was chockfull of raisins and mixed fruits. It was also surprisingly very filling. One slice can take you very far – befitting its price tag!
If you lightly toast it and slap on butter or thick cut marmalade it is heavenly.
I also got a Bacon roll to try (RM4.50). It was essentially a cinnamon roll sans cinnamon and rolled with beef bacon.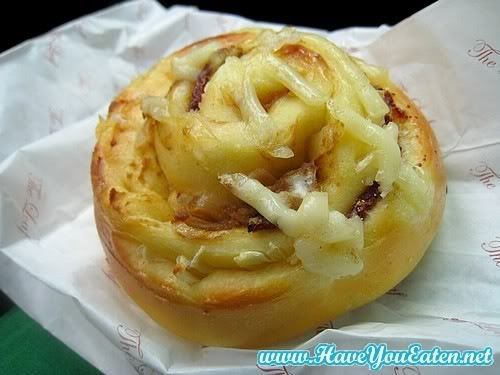 It was dense and bacon bits were generous but I did not think it RM4.50 nice.
I've never eaten a RM18 loaf of bread before, and I don't intend to do it again in a hurry. But at least I can say I have