I am averse to soy bean based products but I will always make an exception for good tau fu fa or tau foo fa, a dessert made out of soy beans. The soy bean milk is congealed into a pudding or custard consistency and is usually served hot with sweetened syrup.
One of the better tau fu fa I've had in Kuala Lumpur was a recent discovery at Tengkat Tong Shin in Kuala Lumpur.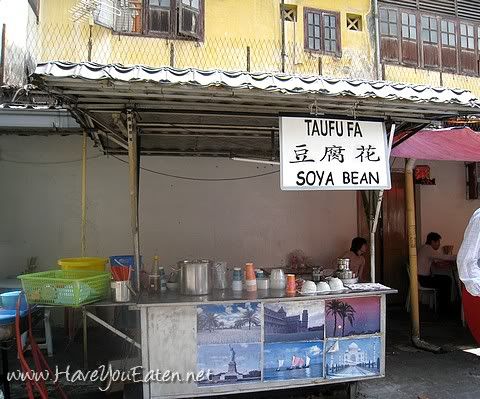 This Tau Fu Fa stall is located right at the corner of Tengkat Tong Shin, next to the famous Ngau Kee beef noodle stall. Tengkat Tong Shin if you don't already know, is another famous food street in Kuala Lumpur, running parallel to Jalan Alor (where the hawkers are) and Jalan Bukit Bintang.
This Tau Foo Fa stall however, is only open in the day, starting business at 7.30am until it runs out. The lady owner who I spoke to said that usually they are open until about 12 noon or thereabouts. However, I was there at about 1.20pm and there was still some tau fu fa left so maybe it was my lucky day!
What makes the taufu fa here special is the use of ginger syrup. Ginger extract is added to the syrup which adds a sweet-spicy tang to the soy bean custard. The soy bean custard is also very smooth although i thought it a little hard. I prefer my tau fu fa softer but my lunch buddies did not complain and in fact found it absolutely delicious!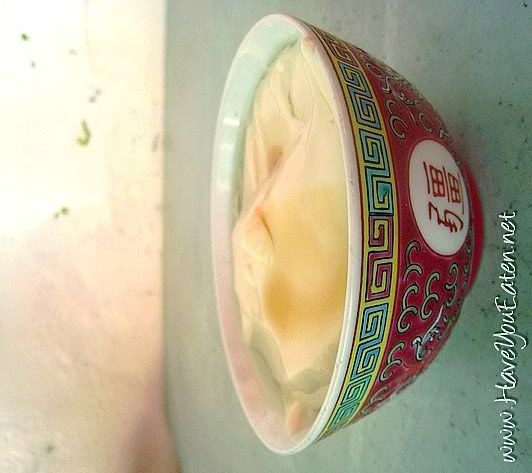 A bowl of tau fu fa is RM1.60. The stall also sells the soy bean drink which is something I don't touch at all, so I did not order it.
Pink Parisian [rating:4/5] for taste
Pink Parisian [rating:4/5] for price